Competition is offered in a number of different disciplines that not only assists members with maintaining their surf skills but also provides children with a regular physical activity that incorporates fun and teamwork.
Events for nippers involve swimming, board paddling, and running.  Children can also participate in team events that incorporate a number of these disciplines and may also begin to learn the basics of rescue techniques, such as the board rescue event.
One session of our program is allocated to our Club Championships. To be eligible for Age Level Champion the nipper must, as per the WSLSC selection policy:
Have participated in 50% or more of the intensive nipper program.
Be a financial member of the Williamstown Swimming and Life Saving Club.
Compete in the correct age level group (i.e. cannot go up or down an age level). Awards for the Age Level Champions of all year groups are presented at our final session of the season.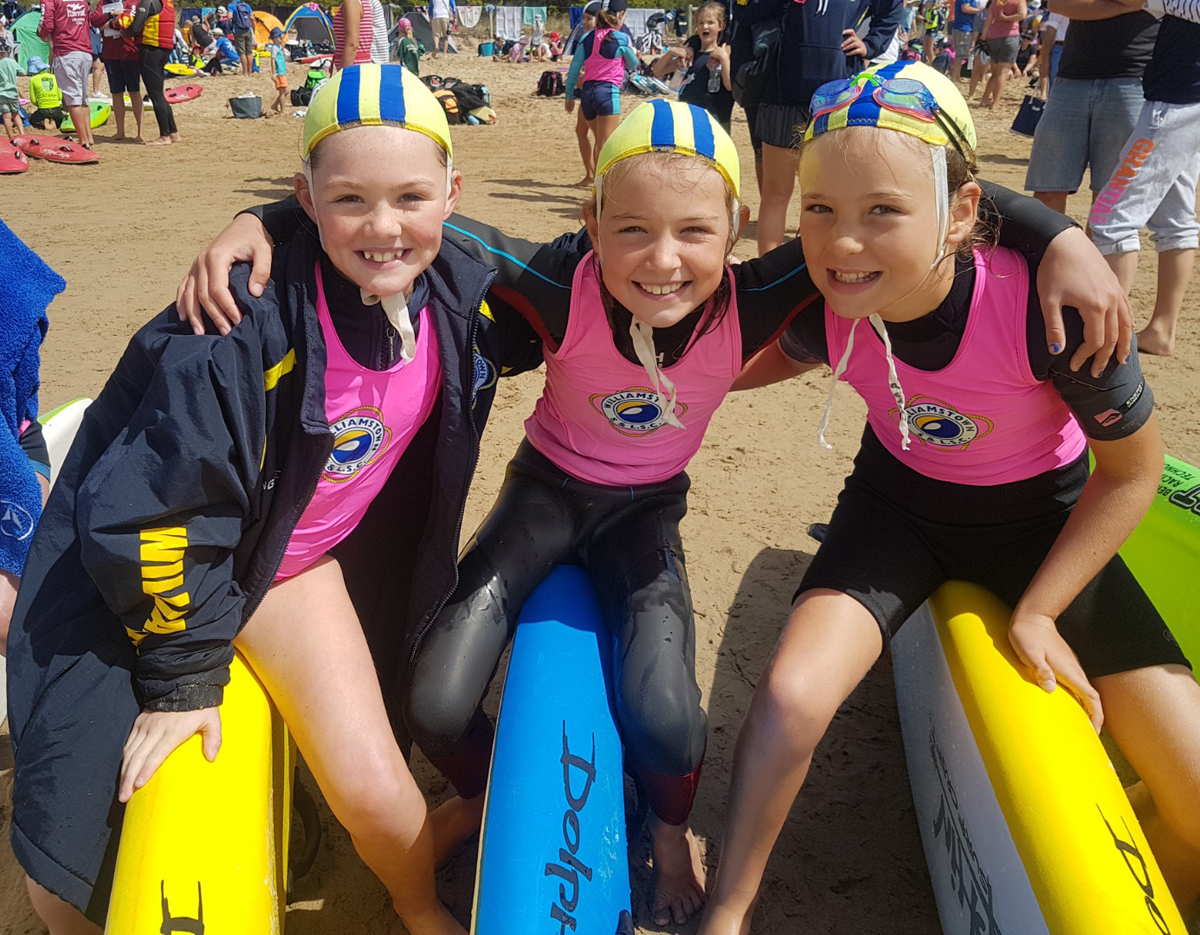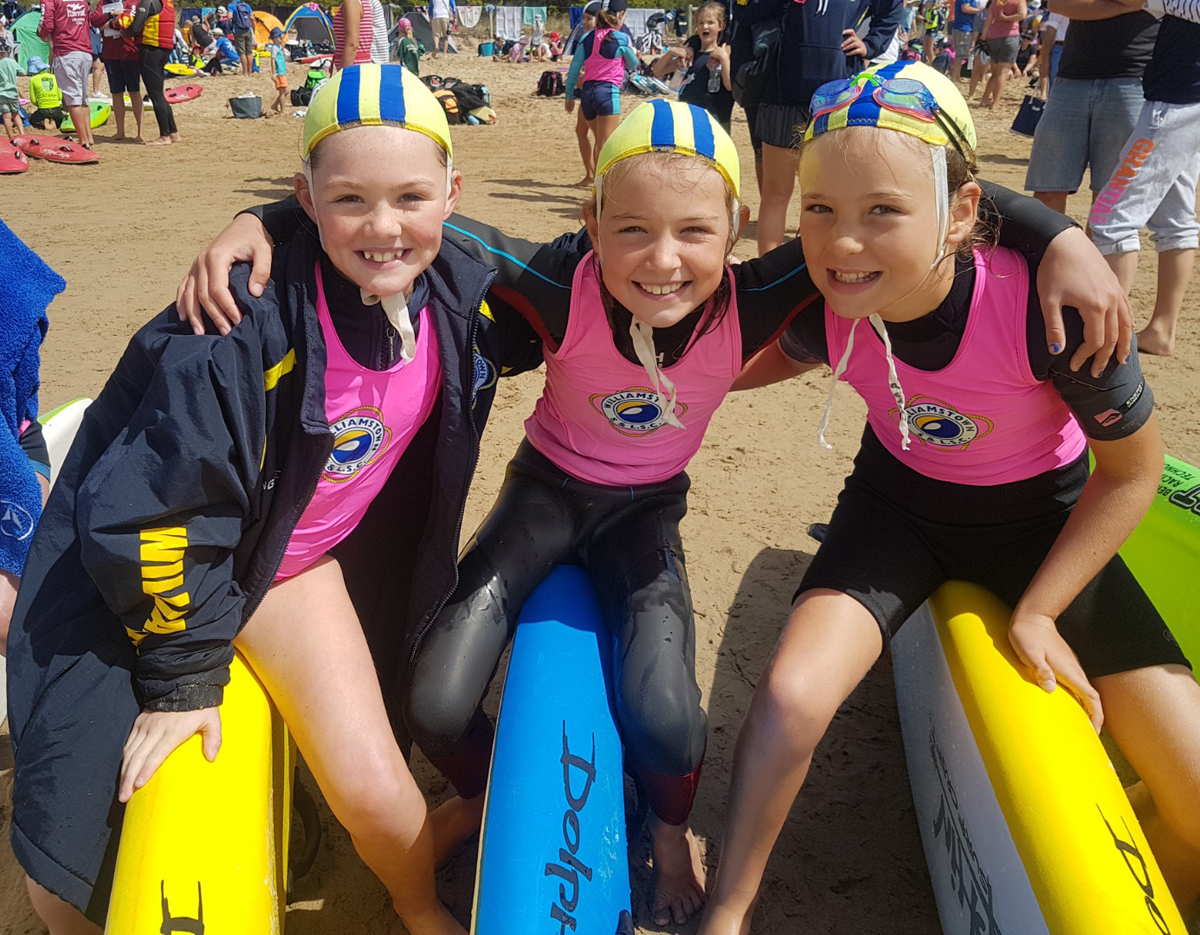 Nippers have an Inter Club competition calendar each season culminating in the Victorian State Titles. In the 2019-2020 Season there are 6 Inter-club Carnivals scheduled at various locations throughout Victoria.
This season, the State Titles will be held in Warrnambool Saturday 7 – Monday 9, March 2020 and we are aiming for a large team to represent Williamstown SLSC.  In order to compete at 'States', nippers must compete in their age group at (the) one or more of the junior carnivals. There are two dates on the calendar which are 'Qualifying Carnivals' where certain events such as Board and Relays require individuals or teams to qualify to compete at the State Titles.
Williamstown SLSC is committed to being inclusive, and children of all standards are welcome to take on the challenge of competing at carnivals.  The only requirement is that each child can competently complete a Surf Swim in a certain time set by LSV for each age group. Clubs are able to enter any number of teams per age group in the State Titles. The club uses a selection process for all team selections based on:
Results at Carnivals over the season including the Qualifying Carnivals.
Club Championship results.
Participation in competition training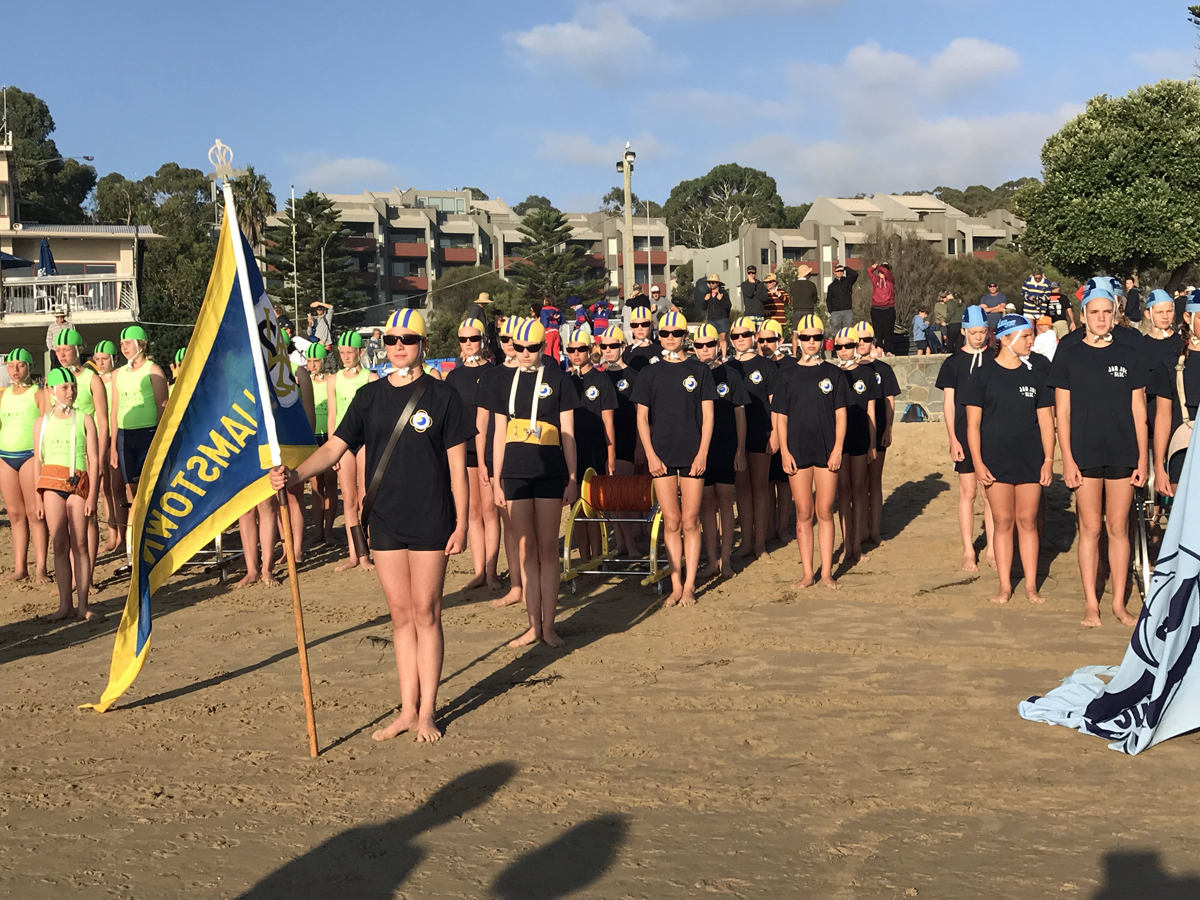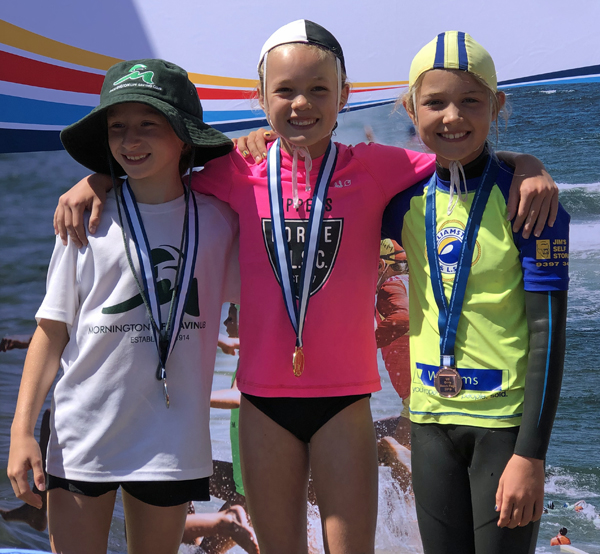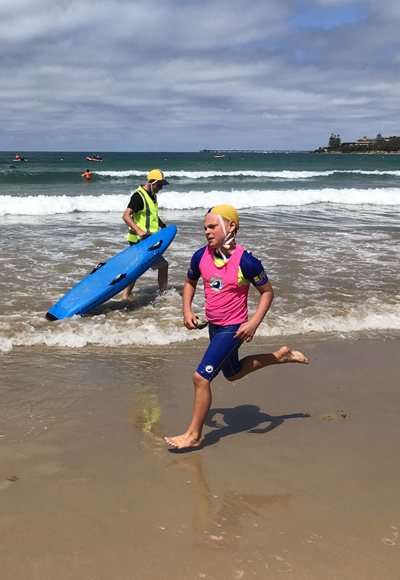 Additional weekly training sessions are conducted for Nippers who are keen to improve their skills and fitness.
Monday afternoon session are run from 5-6pm and focus on running training and fitness. The club welcomes Michael Masseni as our new running coach. Michael has extensive experience managing and coaching athletes in multiple sports including but not limited to AFL, 200m to cross country distances, soccer, hockey and Netball.
Michael is currently coaching at Haileybury College and the Little Athletics State development squad. He is also part of the Multicultural team at LSV – Coordinating and delivering Life Saving Victoria's water safety and education programs to Melbourne's multicultural community.
Wednesday afternoons are also conducted from 5-6pm and focus on board training. Sunday training is held after the morning Nippers session and focuses on both Boards and Swimming.
The WSLSC club cap and new hi vis pink competition singlet must be worn at all inter-club carnivals. If you have a club cap from a previous season that is still in good shape – we encourage you to recycle. If not, one can be purchased from the club merchandise shop. The singlet will be provided by the Club, gratis.
We encourage our nippers to wear club bathers throughout all programs.The club also has a 'dry gear' clothing range available for both kids and adults. Check out the range on our Merchandise page (soon to be posted).
All items for purchase are available through the club merchandise shop at selected times at the Clubhouse or order at merch@williamstownslsc.org.au
There are additional costs associated with Inter Club Carnivals.
There is a fee of $25 per Carnival that is paid to WSLSC and then wholly passed on to Life Saving Victoria.
The specialised run training that is held on Monday afternoons from 5-6pm is $30 per Nipper, per season to cover club costs. We anticipate 16+ Sessions.
The WSLSC club cap can be purchased from the club merchandise shop for $10.